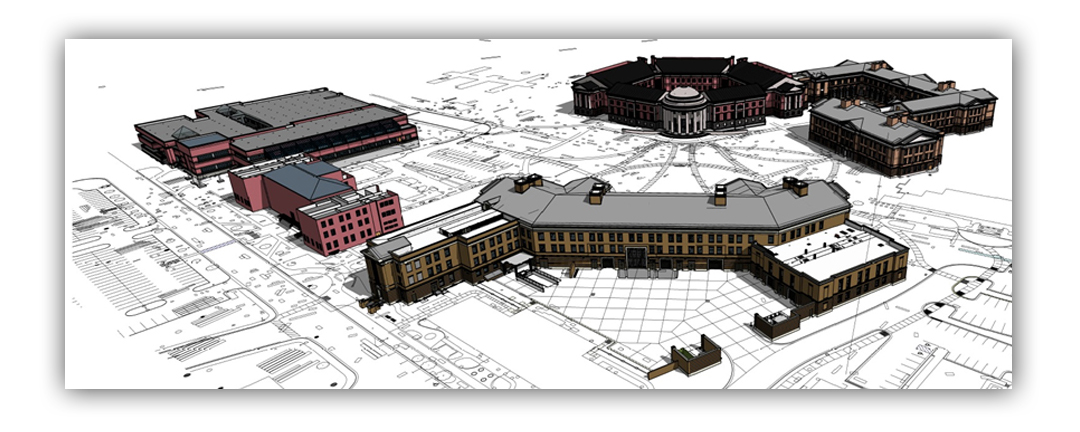 What is Building Information Services?
In order to keep pace with The University of Alabama's rapid growth and change in campus facilities, Building Information Services' main goal is to gather and maintain accurate building information for the UA campus. The Building Information Services department collects, updates and reports on statistical information for internal customers and Federal and State agencies.
With technologies such as Building Information Modeling (BIM), our department also has the capabilities to create virtual buildings, and quickly track and report the space, occupancy, department, occupant, area and volume of any given building on campus. Learn more about BIM.